THIS POST MAY CONTAIN AFFILIATE LINKS, THIS MEANS THAT I GET A COMMISSION IF YOU MADE A PURCHASE THROUGH ANY OF MY LINKS, WITHOUT ANY EXTRA COST TO YOU. PLEASE READ MY WEBSITE'S DISCLOSURE TO LEARN MORE.
Why Should you get started with a Telecommuting Career? 
Telecommuting is a great career choice because you can work at any time of the day or night from anywhere in the world. Telecommuting jobs can be found all over the web and many websites offer free job searches.
There are many reasons why you should start a telecommuting career. It allows you to earn more money and increase your earning potential.
You can work in your pajamas, get up very early in the morning to work on the home computer, and take the rest of the day off.
If you are looking for a great new career choice, consider a telecommuting career. With so many companies venturing into this, you will find many more opportunities for advancement and job stability.
Telecommuting has become a very popular choice for many different types of professions. Telecommuting can be used by just about anyone wanting to work from the convenience of their own home.
What is Telecommuting?
What is Telecommuting? Telecommuting is an arrangement where workers don't commute to an employer's workplace but instead work from a location of their choice.
It differs from typical employment arrangements and allows employees to make their own decisions about their working environment and their contact with other people.
They can work in any location they choose, including coffee shops, libraries, bars, restaurants, or their own offices.
Telecommuting Advantages And Disadvantages
What are the telecommuting advantages and disadvantages? In general, there are several benefits attached to this career.
Telecommuting employees enjoy greater job satisfaction, increased job mobility, and greater job satisfaction.
This allows them to excel at their jobs and perform their duties with greater efficiency. By allowing employees to work from the convenience of their homes, they are also able to manage their time more effectively.
In addition, companies that have a successful telecommuting workforce enjoy reduced absenteeism, higher employee productivity, enhanced employee retention, improved employee relations, and lower staff turnover rates.
These benefits are attributed, in part, to reduced distractions.
With the aforementioned advantages, some experts would suggest that telecommuting is a great option for companies looking to improve on their business efficiency and overall customer satisfaction.
The disadvantages of telecommuting include things like; employees have to be self-disciplined for it to work, the employees have to bear the cost of setting the workplace up, workers are left unsupervised,  employers have little or no knowledge about the working condition of their employees, and so on.
Related Contents
– 5 Negotiation Skills All Successful Leaders Needs
– How to Write a Job-Winning Cover Letter
– How to Be More Confident in Your Career
– How to Develop the Pillars of Professional Growth
Telecommuting Jobs Opportunities
Many people start their first telecommuting job as part-time workers. Part-time workers usually make less than the same amount of money as full-time workers, but there are several jobs that you can start as part-time.
These jobs are available for entry-level positions as well as for experienced telecommuters.
Companies need administrative support, Senior Software Engineer, sales staff, virtual assistants, Accountants, Marketing Manager, Software designers, and more.
Some of the jobs require little or no training and many of them can be found on the internet.

In addition to telecommuting jobs, many businesses are starting to use virtual vocations. A virtual vocation would allow a person to work from home on the internet and earn an income.
Virtual vocations allow employees to work for themselves by specializing in a specific skill or area.
Some common areas of virtual vocations include web content creation, affiliate marketing, online events planning, customer service, data entry, and transcription.
Telecommuting offers a great way to improve your lifestyle by offering flexible work hours and increasing productivity.
It allows you to take care of your own life while earning a higher salary. Many employers recognize the benefits of telecommuting and offer flexible schedules.
As a telecommuter, you are not limited to a fixed workplace, but you have the freedom to choose from a vast number of career opportunities.
By choosing the right career, you can increase your earnings and live a more comfortable lifestyle.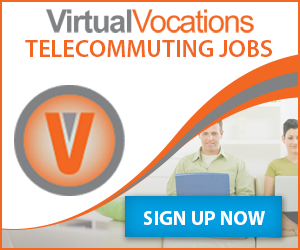 How Much Can You Make as a Telecommute?
How much does a Telecommute make? A lot! This is because companies and professionals are discovering the many great benefits of having their own home-based business, away from the constraints of the traditional workplace.
A career as a Telecommuting worker provides an excellent opportunity for making both extra income and better working conditions.
When thinking about how much does a telecommute make? It depends on how much the telecommuter is willing to put into the profession.
While there are many factors that contribute to the amount someone makes per hour, the most important factor is their abilities.
The skillset required to perform a job may be minimal but if that ability is not developed enough then it will limit the person's potential income.
The more skilled the telecommuter, the more money they will make. Those who have a wide variety of skills and experience will typically make more money.
For those who have no special skills or who are not interested in working in a specific area, this career could make them the happiest they've ever been in their lives. Just be sure to find a company that's right for you.
According to ZipRecruiter, a telecommute earns an average salary of $38 per hour and $79,436 per year.
Conclusion
Working in a telecommuting career is great for both employers and employees, especially since it saves them both time and money.
By being able to work from home, employees can avoid many expenses that come with having to drive to and from an office on a daily basis.
Importantly, working in a virtual work setting is ideal for many people who want to work from a comfortable home setting, without sacrificing their lifestyle.
Whether you're simply looking for a convenient way to make extra money, or you're looking for a lifestyle change, a telecommuting career might be perfect for you.
Like this article? Do not forget to share it!!!
Sharing is Love ❤️